Heat Resistant Castings

Shaker hearth tray, diffuser, charge carrier,basket,grate, grid,hanger, support,spider, spacer, rail, roller, burner nozzle etc
Heat Treatment Fixtures

Heat Treatment Fixture parts as well as complete fixtures for all types of furnaces like PIT Type, Sealed Quench and Continuous Annealing Furnaces etc.
Corrosion Resistant

Components subjected to Severe Corrosion for Various Industries i.e. Chemical,Power Plant, Pharmaceutical, Shipping etc.
About our Company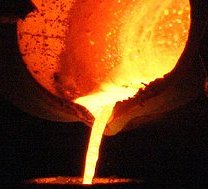 INDUS CASTINGS (P) Ltd. is a manufacturer of HIGH NICKEL CHROME ALLOY STEEL CASTINGS. It is being managed by highly qualified and experienced Engineers, having more than four decades experience in the production of these castings.




Our people have been well trained to keep a close eye at every stage of production to achieve the best results. We procure the raw materials from the most trusted and reliable sources and put these to use only after thorough inspections and testing.